Hello everyone and welcome back to another blog post. So how is saying in the house for the past couple of days been going. For me it feels like i'm stuck in a jail cell, but in a good way. I've done a lot of cooking when i'm bored and I got to say that i'm pretty proud of myself because I've never cooked so good in my life. Today I will be doing the usual two recipes, one savory and the other sweet. Today's recipes are inspired by recipes I've seen on TikTok. We will be showing you guys how to make garlic noodles and also egg rolls. I hope everyone out there is doing well. Everyone wear a mask when going outside and always wash your hands. Now further a do, lets get to the recipes.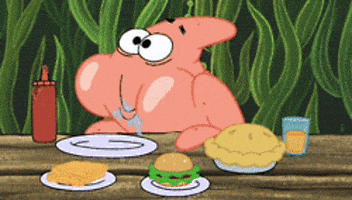 Garlic Noodles
These noodles are amazing and delicious. They are garlicky and cheesy. These noodles are a great side to any meat dish. Now lets get to the recipe.
Ingredients
1 lb fresh egg noodles 
2 tsp finely chopped parsley
2 tbsp grated Parmesan cheese
Garlic sauce
4 oz unsalted butter
2 tbsp minced garlic approx 6-8 garlic cloves
1 tbsp Maggi Seasoning Sauce 
1/2 tbsp fish sauce
1 tbsp brown sugar
1/2 tbsp oyster sauce
Steps
Fill water into a medium pot and bring to a boil. Add noodles and cook until al dente. Drain and set aside.
In a small saucepan, add butter. Bring the pan to medium heat and melt butter. Add in garlic and cook a few minutes until the aroma of the garlic comes out and garlic is lightly cooked. Add in remaining sauce ingredients and stir until fully mixed in.
Add noodles to a large bowl. Pour sauce over noodles. Toss until noodles are evenly coated in sauce. Garnish with parsley. Dish out noodles and top with Parmesan cheese. Noodles are best consumed warm.
Egg Rolls
These egg rolls are crispy and crunchy. They are full of flavor and are a great appetizer before having a big meal. Now lets get to this recipe.
Ingredients
1 1/4 lbs ground pork
1 lbs shrimp
1 tbsp sugar
3-4 tbsp fish sauce
1/4 tsp ground black pepper
1/2 tsp salt
6-8 cloves garlic
1 large yellow onion
4 eggs
2 small bundles Mung Bean noodles (bean thread noodles) ~4oz
1/2 cup Wood ear mushroom (black fungus)
1/2 cup shredded carrots
1 jalepeno
25-30 8″ x 8″ spring roll wrappers
A few cups canola oil
Steps
Soak wood ear mushrooms (black fungus) in warm/hot water for 15-20 minutes until they soften. 
Mince garlic; Chop carrots, jalapeño, shrimp and soaked/softened wood ear mushrooms into small pieces. 
Cut off 1/4 of the onion and set aside (for deep frying later), and mince the rest of the onion.
In a large bowl, combine minced garlic, chopped carrots, chopped jalapeño, chopped shrimp, chopped wood ear mushrooms, minced garlic, minced onions, ground pork, sugar, fish sauce, black pepper, salt, and 3 eggs (not 4, the other one is used later as egg wash).
Boil water in a pot and once the water is boiled, add bean thread noodles for 15-20 seconds to soften noodles. Do not overcook as they will become soggy. Remove promtply and rinse with cold water to prevent them from sticking together and overcooking. Add noodles to the large bowl and combine with the other ingredients.
Wrapping the egg rolls: Beat up the other egg in a small bowl to use as an egg wash. Make sure spring roll wrappers are completely defrost before use (it doesn't take long!). 
Gently remove one wrapper and set it in front of you – it should sit in front of you in the shape of a diamond. Place 1/4 cup of mixture from the large bowl on the bottom corner, then fold the bottom corner over to cover the top of the mixture.
Roll egg roll over once, then fold the right corner over.
Next, fold the left corner over.
Continue rolling egg roll until it is completely wrapped. Dab some egg wash on and under the envelope-looking fold to seal the egg roll.
Repeat Step 7-11 until all the filling is done. Should yield 25-30 egg rolls.
Heat up a few cups of oil in a pot (we will be deep frying the egg rolls so use enough oil to submerge an egg roll), along with the 1/4 onion that was set aside earlier, until temperature reaches 345-355 degree F. 
Fry a few egg rolls at a time, and avoid overcrowding the egg rolls in the pot. Egg rolls will take ~4-7 minutes to fry, and it should be slightly golden brown after frying. Keep an eye on the eggrolls and use tongs to flip them onto the other side every now and then. You will be frying in multiple batches unless you have very large pot. (See notes for more tips)
Remove egg rolls when done and set it on a paper towel to absorb access oil. Let it cool for a few minutes.
While waiting for the egg rolls to cool, combine all ingredients for Nouc Mam sauce together to make the sauce.
Serve Vietnamese Egg Rolls with Nounc Mam sauce – enjoy!